WELCOME TO MARCY HYDRAULICS
WHO WE ARE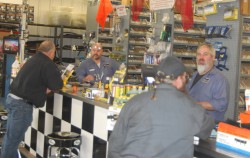 Marcy Hydraulics was started in 1994. It has developed into a full-service Hydraulic Shop. We service the State of New York, most cities, towns and villages in a seven county area. We also cater to the trucking, construction and industrial businesses.
WHAT WE DO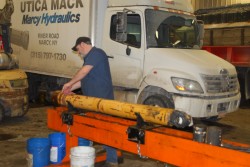 Marcy Hydraulics sells and services hydraulic cylinders, pumps and valves. We make hydraulic hose assemblies up to 2" in diameter and custom tubing assemblies up 1-1/4". We sell and service most components for all makes of Snow Plows and Spreaders. We can repair and service most hydraulic systems in our full service shop.
WHAT WE SELL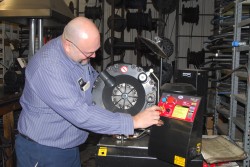 We are distributors for GATES HYDRAULIC HOSE AND FITTINGS, which we can fabricate hose assemblies while you wait. We also custom bend Hydraulic Steel tube assemblies. BRAKEQUIP , which is custom made hydraulic brake lines, standard and high performance. BUYERS PRODUCTS / SALT DOGG PRODUCTS, Which includes Salt and Sander Spreaders. A full  line of all make spreader and plow parts. Pintle hooks and Cargo Control Products. LED lighting for all your needs. RELIABLE PRODUCTS, a line of Spray Cleaners, Degreasers and Soaps. WESCON PRODUCTS, we custom fabricate Control Cables, Push – Pull Cables, Throttle Cables and RVC Cables. If you need something we do not stock we will find it for you.