History of Utica Mack, Inc.

Utica Mack, Inc. was founded in 1955 by Edward C. Heiland, Sr.  When Mr. Heiland passed away his wife, Helen and their two sons, Edward, Jr. and Paul took over the business.  With hard work, sweat equity, and good morals and standards the trio, and then the two brothers, developed the business to become one of central New York's leading heavy duty truck dealerships. In addition to Mack Truck sales, service, and parts, the Heiland's also were the pioneers in central NY for truck leasing founding HEP Leasing in 1956.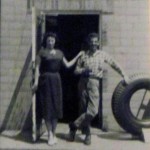 Hino Diesel medium duty trucks were added to Utica Mack's line-up in 1987 becoming one of the first Hino Truck dealers in the United States.
In 1988 the Heiland brothers sold Utica Mack, Inc and HEP Leasing to their sons, Edward Heiland, III and Thomas Heiland.
Edward, III and Thomas successfully expanded the business in 1995 continuing on with the same instilled business standards to include Marcy Hydraulics and Equipment, a full-service hydraulic and equipment department.
2013 brought a management change to our company with Thomas Heiland leading the corporation as President and Edward Heiland, IV as Vice President. Edward Heiland, III continues on with his expertise selling the Utica Mack product line.
Utica Mack, Inc., HEP Leasing LLC, and Marcy Hydraulics continue on as a third and fourth generation family-operated business where the owners are present in the day to day operations.