CAREERS
Utica Mack is Expanding! Please apply by Phone or Online.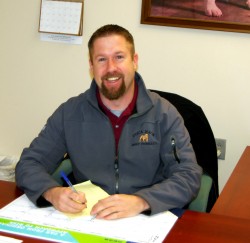 Utica Mack is growing again! We pride ourselves on being the best in the business!
We are currently looking to expand our winning team in the following areas:
CURRENT POSITIONS
Accounts Payable/Receptionist
Controller
Hydraulic Department Counterman
Medium & Heavy Duty Truck Salesperson
Purchasing Agent
Shop Maintenance Worker
Controller

Utica Mack is a family-owned truck dealership. We are hiring a full time controller, with a brief description of duties and requirements below. A full job description will be available upon interview.

Dealership Computer Systems:
Windows based dealer management system (Karmak Fusion)
Microsoft Office
Filing Duties:
NYS Sales Tax
IRS Federal Retail Excise Tax
Corporate Federal and State Tax forms
401k filings
Payroll and insurance
Education:
4 year accounting degree
Accounts Payable/Receptionist

Utica Mack is looking to hire for the dual position of Accounts Payable/Receptionist.

Duties:
Coding invoices
Entering invoices into the accounting system
Greeting customers & answering the phone.
Education:
Degree from an accredited College or University in the field of accounting is helpful, but not mandatory.
Experience:
Reception/Accounts Payable experience is helpful but not mandatory.
Abilities:
Excellent phone skills/customer communication skills. The ability to coordinate various activities simultaneously.
Pay offered is based on experience and qualifications. We offer health insurance, 401k with employer match function, and several optional coverage's such as dental, optical, and medical.
Utica Mack, Inc and Marcy Hydraulics are leading companies in the Utica-Rome markets with over 60 years in the medium/ heavy duty truck and hydraulics business.
If you have a good attitude, motivation, focus, and drive… apply today.