Mack Trucks is one of North America's largest manufacturers of heavy-duty Class 8 trucks, engines and transmissions.
Founded in 1900, Mack trucks are sold and serviced in more than 45 countries worldwide. Every Mack® truck built for the North American market is assembled at its Macungie Cab & Vehicle Assembly facility in Macungie, Pa.
Engines and transmissions for the North American market are built at its powertrain facility in Hagerstown, Md. Mack is part of the Volvo Group, one of the world's leading manufacturers of trucks, buses, construction equipment, marine and industrial engines.
Trucks built to work.
On the road or at the jobsite, you need a partner you can trust. And you can count on Mack to get the job done every day. Macks are lighter and fuel-efficient, so they can do more. And they've got the power you need to take on tough jobs.
With bold design, tough engineering and a highly comfortable interior, the new Mack Anthem™ is built for your business and designed for drivers.
GRANITE SERIES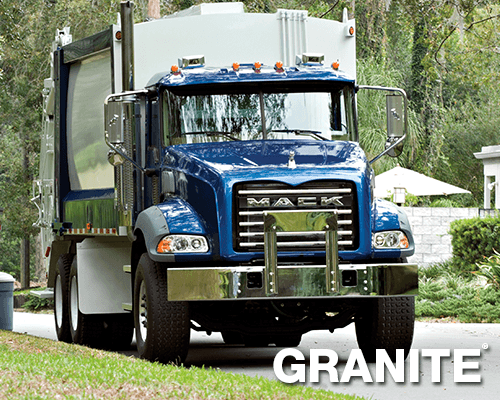 Mack® Granite® represents a milestone in vocational truck engineering. From its stronger frame specially designed for the harsh work of the job site to its powerful and fuel efficient MP®engine, this truck delivers all the muscle you need. And with a cab that delivers unmatched comfort, the Mack Granite makes life easy behind the wheel to help you boost profits. Granite's proven CornerstoneTM chassis provides rock-solid performance, durability and reliability.
MD SERIES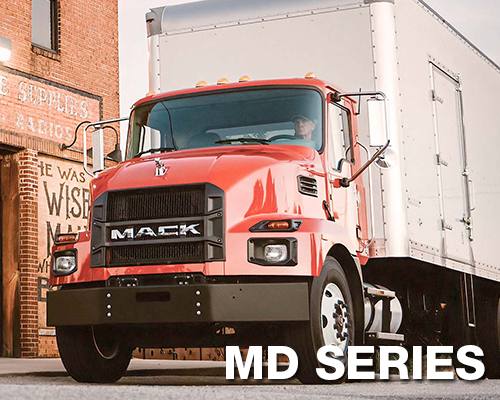 Shift medium duty into high gear. Mack has entered the medium-duty market with our all-new MD Series—three trucks that take care of the details so you can focus on growing your business.
PINNACLE SERIES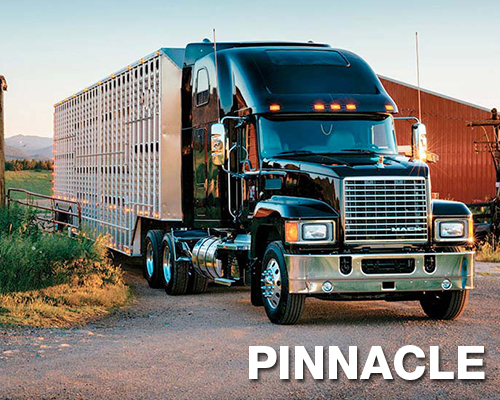 Old-school grit. Uncompromising comfort. Mack Pinnacle™ is built to shoulder the load. Durable, reliable, and proven — Pinnacle's tough components and rugged engineering make it a workhorse on the highway.
TERRAPRO SERIES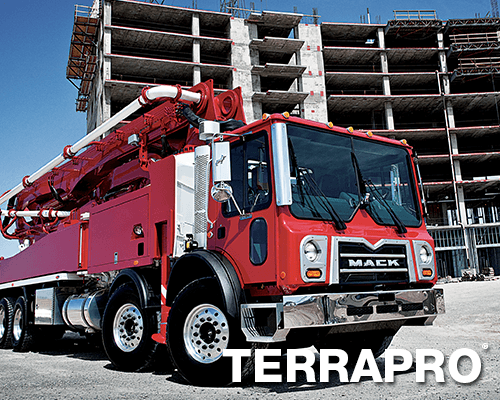 Mack® TerraPro® is the latest in a long line of superior trucks engineered for the vocational and refuse industries. TerraPro trucks are rugged and highly reliable, eliminating downtime while delivering maximum comfort and functionality to keep drivers happy and productive.TerraPro trucks feature the power and fuel efficiency of Mack MP® Engines.